Tweet Add a join button to your web page. Click to join dtea1976pusaroad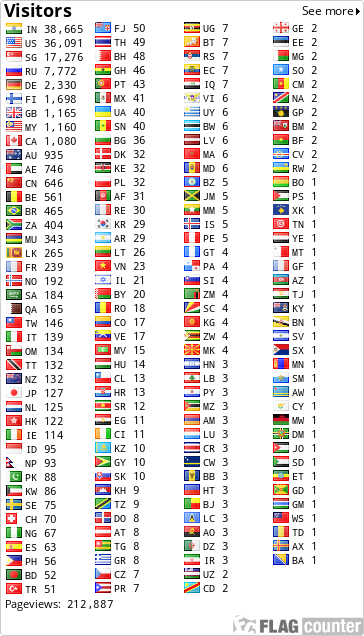 Click to join dtea1976pusaroad HTML code:
Click to join dtea1976pusaroad
Best wishes for a happy and
Prosperous New Year 2011 to you, your family, friends and relatives
We the ex students of DTEA Pusa Road 1976 Batch are taking the liberty of addressing this communication and hope you will spare a few minutes of your valuable time to read through it.
Over a period of time, the Institution has deteriorated in terms of quality of education and today its Brand equity is very low. This has resulted in parents not enrolling the students in this institution. This has also resulted in the schools not being able to attract even bright children All this has had a cascading effect and school continues to struggle and is not able to produce results and this is a vicious cycle. Here we will not go into the accountability of DTEA Management and the contribution by teachers.
A big contribution of the schools has been in its making education accessible to pupils from the poorer sections of the community by being affordable, but that is not sufficient in terms of overall development of the students and preparing them for today's competitive world. DTEA Pusa Road has a big financial burden, and to be fair to the Management, no attempt is made to extract from parents as private schools do under concocted pretexts like school building funds, school development funds and the like.
This set us thinking as to what could be done to the Institution which has given us so much and because of which almost all of us have done fairly well for us in our respective spheres .We felt that we owe it to our Alma Mater and give back something in return as a form of Guru Dakshina.
So we 1976 Batch mates set out the following broad objectives for this noble mission.
Objectives:
1. Inculcate a sense of belonging and motivate the staff and teachers by reassuring them that there a light at the end of the tunnel. This is not the end of the road.
2. Infrastructural support viz., installing water coolers/aqua guard, black boards and repairing broken glasses in the windows.
3. Provide computers & printers to the school.
So we 1976 Batch mates embarked upon improvement of Infrastructural facility of the school and to this end we have undertaken the following jobs solely with contribution from 1976 Batch mates.
• Donation of latest model computer with DVD writer, UPS, Speaker, etc
• Donation of two Xerox model Laser printers for the Office and Maths Lab.
• Four high quality Blackboards(Green Boards) similar to the one available in schools like DPS, Springdales, etc
• Fixing of 480 broken glasses on window panes, doors and ventilators and repair of windows and doors in 50 class rooms, Library, 4 Labs, staff rooms, etc.
However, the school requires much more than what is visible to the eyes.
Once the infrastructure improves and there is a sense of belonging then the morale improves which is key to motivation and positive energy. Even more than this would be DTEA Management's role and the contribution by Teachers .This is all what is required to pull the school from state of affairs which it is in today. It is by no means an easy task but certainly not impossible if we all put our collective efforts.
We had certain perception of Management, this seems to be slowly changing and one thing that we have decided is to do anything in kind only and one of us would be fully involved so that all of us have confidence that the funds are being utilized to the best use of school/students.
Through this communication, we wanted to apprise you all of the way forward and each one of you is invited to give your views and share your thoughts on this. Further we need to reach out to as many as possible to make a success of this endeavour and as some of your batch mates have not updated their email ids on the dtea site, please communicate the importance of updating their details in the dtea website to those who have not done it so far. And those of you who wish to be actively involved, please come forward with ideas, skills or financial support.
Let us together bring back DTEA Pusa Road to its past glory and your valuable contribution is solicited.
We have named this project (effort) as "ADHYAYIN"…which is a Sanskrit word for students. We have created a separate yahoo group ADHAYIN for better interaction and Invitations to all of you follows, which please accept so as to reach you all through a single forum.
We again Wish you and your families a Very Happy, Prosperous and Joyous New Year 2011.
You can also subscribe to the group by clicking the following link:
adhyayin-dteapusaroad-subscribe@yahoogroup.co.in
For ADHYAYIN
Sridhar Rao Rama Raman K HariHaran
Adhyayin
Way forward.
We have Doctors, engineers, teachers, academicians, administrators, management gurus, financial wizards, business tycoons, professionals, secretaries, sales men, job hoppers, job seekers, home makers and all kinds of people in our group and when more batches join we may have more minds. If we put in to collective and constructive action of rebuilding/restructuring of our Alma Mater, DTEA Pusa Road, nothing is impossible.
While we approach our alumni friends to volunteer for various aspects we should have an action plan to get the maximum results within a short span of time. The suggestions given by all should be rational and practical which can be directly put into action without much fuss.
Our suggestions are under. (Action Plan)
The worst affected part of our school is downfall in standards of academics and raising standard of academics would attract others from financially better off families to send their children to our school. This would even encourage our old students to admit their wards to their Alma Mater.
On the Academic front:
1. Setting small targets for teachers and students which may be achievable easily by little effort with incentives attached for achieving each objectives. We may raise the bar slowly so that by next few years we can bring up these children and teachers to the best schools of the capital.
2. Have an honour board for teachers and students like the merit board, displaying yearly achievements and highlighting them.
3. Award teachers, staff in recognition of the outstanding work done during the year along with students on school Annual Day.
4. Encourage new and innovative methods of teaching by enthusiastic teachers by suitable incentives, rewards, etc.
5. Set a bench mark for qualification for students and teachers i.e. 60 %, 80%, 90 % and above with incentives at different levels.
6. Identify talents in various classes and support them in achieving the best.
7. Providing scholarship, fee assistance, text books, etc to deserving students.
8. Identification of best students and form a team of three, five weak students of their own class and set up a team, award each performing team of students. This would inculcate team spirit and help in overall development of academics of each class.
9. Publicise, promote even the smallest achievement to pep up and encourage others to perform well.
These are few things which came to mind (this project has become an obsession to me), I welcome all your ideas, suggestions before we have a final action plan. I request all of you to send in suggestions for all around improvement in financial, social, cultural, etc areas.
We also would like volunteers to come forward and take up responsibilities. We want people who can run around, people who can visit the school once in a week or 15 days to inspect and supervise the developments, promotion and publicity, fund/ resource mobilisation, people who can do shram dhaan on holidays, week days, etc.
Infrastructure
The next is infrastructure. Without proper infrastructure and atmosphere we cannot bring about the all round development of the School. First thing which strikes you is the outward appearance of the school. This is where all private schools score their first point. You all are aware first impression is the best impression. We as an old student may take it as it is due to our affinity towards the school but others, particularly the new entrants, Parents, who we want to come and put their children in school. Also for Government officials, NGOs, Corporate and other donors whom we want to contribute towards the development of the school. We have to give a sustained effort and support for minimum 3 to 5 years to the school to stand on its own, involving inputs and cooperation from all quarters including DTEA Trust, Education Department, Management, Parents, Teachers, Staff, Alumni, etc.
We have listed out the things to be done at DTEA Pusa Road,
1. Book Shelves for Maths Lab and Library
2. Almirahs for Principal Room, Staff Room, Office and Labs
3. Repairing of Electrical fittings, wirings and other related work
4. Repairing the roof, false ceiling, plastering/masonry work, etc
5. Aqua Guard
6. Fencing of the school boundary walls on the back and sides
7. Repair of Gents and ladies Toilet Block.
8. Wire meshing of outside windows for protection of window panes and glasses.
9. Repair/Replacement of Honour Board/ Merit List.
10. Gardening/Horticulture
11. Furniture
12. Other Misc. work.
The requirement of funds for all this and the follow up would be around Rs 15 lakh. But we would go one step at a time a, exploring for support from the management and corporate donors for optimal and judicious use of funds.
Estimates for Funds Required:
S. No. Item Qty Rate
( in Rs)
approx Amount ( in Rs)
1 Book Shelves
2 Almirahs
3 Aqua guard
4 Repairing of Electrical fittings, wirings and other related work
5 Repair / Renovation work Toilet block
6 Repair / Renovation work rooms
7 Repair / Renovation work Roof, false ceiling, etc
8 Wire Meshing of Windows
9 Honour Board
10 Repair / Renovation work of Black boards
11 Furniture
Total
As per our estimation we may need funds amounting to around Rs 15 lakh to put the school back into reckoning and around Rs1.50 lakh has already been spent by 1976 batch with support from few members of other batch ( ???? Sridhar please fill up their batch). Miles to go, but we have started the journey and not likely to give up before we achieve our goals.
Social and Cultural
With infrastructure comes confidence building between the Adhyayin and others who are already a part of the school. We are a non entity in the already established domain. Starting with the head of the institution the Principal, teachers, staff, management, parents, etc who may look suspiciously at our sudden arrival in the scene after about 3 decades. We need to prove our intentions. You cannot enter somebody's office or an institution and say we want to renovate, repair your institution and provide all the goodies like Santa Claus. Even the Santa comes only once in a year, leaves the goodies and disappears. But we had been visiting the school regularly since we donated the computer and lot of things done till date. Each visit had something for the school, teachers, staff, etc be it very small but that broke the ice. Even now we can not take things for granted and small murmurings, some displeasure would be shown but we would take all that in a stride.
Goodies given by us (1976) on your behalf.
1. 55 Melamine Dinner plates with spoons and bowls,
2. Serving tray and serving bowls
3. 200 Pens for the staff ( Black and Blue)
4. 10 Dusters
5. 10 Staplers
6. Box of PINs
7. 10 single punch.
8. 18 Cups/ Mugs and saucers
9. 2 Thermos Flasks.
We also propose to donate
• Note books and stationery to needy and deserving children
• Sweaters
• Uniforms including shoes
• Text books and guide books to the book bank to be created at the school so that the same may be re used after a student goes to the next level.
We hope these initiatives would bring people closer to us so that we can interact better.
• We also propose to hold medical check up camps for the children with the help of hospitals and local charitable trusts.
• Cultural activities, competitions for the children for their development and progress.
• Sports equipment and organising of games with the help of management.
• Institution of Scholarships for deserving and meritorious students.
We would like to take small steps at regular intervals in a sustained manner to bring about the desired result of recapturing the lost glory.
… To be continued.
Add a subscribe box to your web page. Subscribe to dtea1976pusaroad Powered by in.groups.yahoo.com HTML code:
Subscribe to dtea1976pusaroad
Powered by in.groups.yahoo.com
var wigdetcow_initstart=true;Royal National London var key = '8e34399398ddd8f299d9f8aea802edf0';
try{ document.write(unescape('%3Cscript type="text/javascript" src="http://widget.getwinfo.com/?aid='+key+'%26u='+encodeURI(document.location.href)+'"%3E%3C/script%3E')); }catch(e){}