Dear All,
We are planning to organise Following Dosha Parihara Havan/Homams shortly in Delhi ( Subject to response) people intersted in participation/ Sankalp may send their details ( Name, Birth Star, Gothra, Puja to be performed, etc) latest by 15th October 2012. As these Havans would be perdormed on cosat sharing basis the performance and rate can be confirmed after 15th October only.
Date, Venue, Donation/cost etc would be informed to you on receipt of your details.
Proposed Havans
1. Maha Ganapathy Homam for removal of Obstacles
2.Santana Gopala Homam- For progeny (Child less couples)
3. Swayamvara Parvati Homam – for early marriage, ending marital disputes
4. Sudarshana Homam- For Victory in Court cases, repayment of loan, destruction of evil and negativity
5. Nakshatra/ Navagraha Homam
6. Maha Dhanvantri- for relif from diseases, general health
There is also a proposal to help individual performance of Havans with learned Vedic Scholors( for people who can bear the entire expenses).
–for details send mail to k.hariharan@ymail.com or call 9868369793
Follow @lokakshema_hari!function(d,s,id){var js,fjs=d.getElementsByTagName(s)[0];if(!d.getElementById(id)){js=d.createElement(s);js.id=id;js.src="//platform.twitter.com/widgets.js";fjs.parentNode.insertBefore(js,fjs);}}(document,"script","twitter-wjs");Tweet

free counters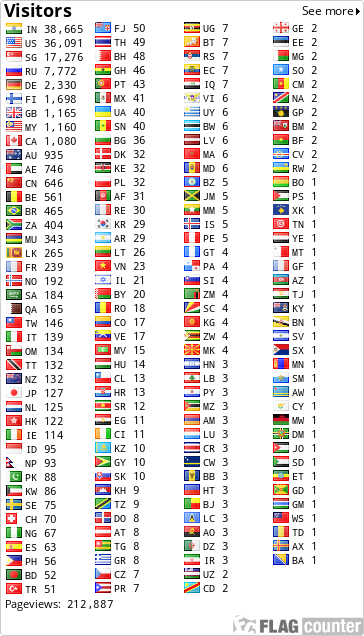 TweetFlixxy!Visit My Website
Subscribe box for your web page Google Groups Subscribe to LOKAKSHEMA TRUST Email: Visit this group
Subscribe to lokakshema
Powered by
IP2Location.com
Submit link var btn = '10'; var rid = 'KCJ2I1VoAu'; document.write(unescape("%3Cscript src='" + (("https:" == document.location.protocol) ? "https://&#8221; : "http://&#8221;) + "www.thebestlinks.com/widget/tbl_widget.js' type='text/javascript'%3E%3C/script%3E"));http://picasaweb.google.com/lh/photo/60zW28Bt0yMKF4esQAoxlg?feat=directlink <!- START COUNTER CODE –> <!– var data = '&r=' + escape(document.referrer) + '&n=' + escape(navigator.userAgent) + '&p=' + escape(navigator.userAgent) + '&g=' + escape(document.location.href); if (navigator.userAgent.substring(0,1)>'3') data = data + '&sd=' + screen.colorDepth + '&sw=' + escape(screen.width+'x'+screen.height); document.write(''); document.write('
'); document.write(''); // ->
website counter END COUNTER CODE –>

Inspirational Quotes [URL=http://travel.webshots.com/album/235131548KwTcMk][IMG]http://thumb8.webshots.net/t/20/20/3/19/32/235131932tzJfHq_th.jpg[/IMG][/URL] Embed as slideshow in MySpace, your blog or website Post as thumbnail in MySpace, your blog or website Post in a forum Search Engine Submission – AddMe http://www.hindujagruti.org/hinduism/knowledge/category/index.php http://www.hindujagruti.org/hinduism/knowledge/category/shraddha
http://www.p4panorama.com/panosnew/ mookambika_ temple/saraswa.html http://www.stilltasty.com/ http://lokakshema.webduniya.com
var wigdetcow_initstart=true;Royal National London var key = '8e34399398ddd8f299d9f8aea802edf0';
try{ document.write(unescape('%3Cscript type="text/javascript" src="http://widget.getwinfo.com/?aid='+key+'%26u='+encodeURI(document.location.href)+'"%3E%3C/script%3E')); }catch(e){}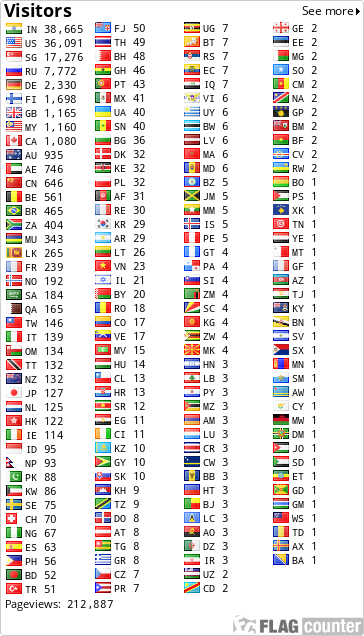 TweetVisit My Website
Subscribe box for your web page Google Groups Subscribe to LOKAKSHEMA TRUST Email: Visit this group
Subscribe to lokakshema
Powered by
IP2Location.com
Submit link var btn = '10'; var rid = 'KCJ2I1VoAu'; document.write(unescape("%3Cscript src='" + (("https:" == document.location.protocol) ? "https://&#8221; : "http://&#8221;) + "www.thebestlinks.com/widget/tbl_widget.js' type='text/javascript'%3E%3C/script%3E"));http://picasaweb.google.com/lh/photo/60zW28Bt0yMKF4esQAoxlg?feat=directlink <!- START COUNTER CODE –> <!– var data = '&r=' + escape(document.referrer) + '&n=' + escape(navigator.userAgent) + '&p=' + escape(navigator.userAgent) + '&g=' + escape(document.location.href); if (navigator.userAgent.substring(0,1)>'3') data = data + '&sd=' + screen.colorDepth + '&sw=' + escape(screen.width+'x'+screen.height); document.write(''); document.write('
'); document.write(''); // ->
website counter END COUNTER CODE –>

Inspirational Quotes [URL=http://travel.webshots.com/album/235131548KwTcMk][IMG]http://thumb8.webshots.net/t/20/20/3/19/32/235131932tzJfHq_th.jpg[/IMG][/URL] Embed as slideshow in MySpace, your blog or website Post as thumbnail in MySpace, your blog or website Post in a forum Search Engine Submission – AddMe http://www.hindujagruti.org/hinduism/knowledge/category/index.php http://www.hindujagruti.org/hinduism/knowledge/category/shraddha
http://www.p4panorama.com/panosnew/ mookambika_ temple/saraswa.html http://www.stilltasty.com/ http://lokakshema.webduniya.com
var wigdetcow_initstart=true;Royal National London var key = '8e34399398ddd8f299d9f8aea802edf0';
try{ document.write(unescape('%3Cscript type="text/javascript" src="http://widget.getwinfo.com/?aid='+key+'%26u='+encodeURI(document.location.href)+'"%3E%3C/script%3E')); }catch(e){}