(function(d, s, id) { var js, fjs = d.getElementsByTagName(s)[0]; if (d.getElementById(id)) return; js = d.createElement(s); js.id = id; js.src = "//connect.facebook.net/en_GB/all.js#xfbml=1&appId=147625255365599"; fjs.parentNode.insertBefore(js, fjs); }(document, 'script', 'facebook-jssdk'));
(function(d, s, id) { var js, fjs = d.getElementsByTagName(s)[0]; if (d.getElementById(id)) return; js = d.createElement(s); js.id = id; js.src = "//connect.facebook.net/en_GB/all.js#xfbml=1&appId=147625255365599"; fjs.parentNode.insertBefore(js, fjs); }(document, 'script', 'facebook-jssdk'));
(function(d, s, id) { var js, fjs = d.getElementsByTagName(s)[0]; if (d.getElementById(id)) return; js = d.createElement(s); js.id = id; js.src = "//connect.facebook.net/en_US/all.js#xfbml=1&appId=154142774628925"; fjs.parentNode.insertBefore(js, fjs); }(document, 'script', 'facebook-jssdk'));
Tweet !function(d,s,id){var js,fjs=d.getElementsByTagName(s)[0];if(!d.getElementById(id)){js=d.createElement(s);js.id=id;js.src="//platform.twitter.com/widgets.js";fjs.parentNode.insertBefore(js,fjs);}}(document,"script","twitter-wjs");
(function(d, s, id) { var js, fjs = d.getElementsByTagName(s)[0]; if (d.getElementById(id)) return; js = d.createElement(s); js.id = id; js.src = "//connect.facebook.net/en_US/all.js#xfbml=1&appId=154142774628925"; fjs.parentNode.insertBefore(js, fjs); }(document, 'script', 'facebook-jssdk'));
(function(d, s, id) { var js, fjs = d.getElementsByTagName(s)[0]; if (d.getElementById(id)) return; js = d.createElement(s); js.id = id; js.src = "//connect.facebook.net/en_US/all.js#xfbml=1&appId=154142774628925"; fjs.parentNode.insertBefore(js, fjs); }(document, 'script', 'facebook-jssdk')); GOWRI KALYANA VAIBHAVAME Visit this group
Subscribe box for your web page Tweet to @lokakshema_hari !function(d,s,id){var js,fjs=d.getElementsByTagName(s)[0];if(!d.getElementById(id)){js=d.createElement(s);js.id=id;js.src="//platform.twitter.com/widgets.js";fjs.parentNode.insertBefore(js,fjs);}}(document,"script","twitter-wjs"); Subscribe to GOWRI KALYANA VAIBHAVAME Email: Visit this group
you may send your horoscopes by post to Kalyana Vaibvhavame, A73, Inder Puri, New Delhi 110012, India your donations and contributions are welcome. Cheque/Demand Draft/Money orders may be sent in favour of Shri K. Hariharan payable at New Delhi. You may contact me at 9868369793.
Follow @lokakshema_hari !function(d,s,id){var js,fjs=d.getElementsByTagName(s)[0];if(!d.getElementById(id)){js=d.createElement(s);js.id=id;js.src="//platform.twitter.com/widgets.js";fjs.parentNode.insertBefore(js,fjs);}}(document,"script","twitter-wjs");
Cabbage is very delicious vegetable witch is liked by the majority of the people, however, some people dislike it. It has a pleasant and humble look having harder outer green leaves and light yellow inner soft leaves. It is cooked and also eaten uncooked and used as a salad. This delightful vegetable is very beneficial for health. Here are given some benefits of Cabbage for health and checkout below.
* It is a best option for you witch helps in treating, repairing and wearing in body. It is used as treatment of stomach, colon, lungs and prostate cancer and ulcer.
* It is a best source of iodine which helps in body development and muscular building.
* It brings down the serum cholesterol in blood.
* It contains vitamin B witch is an energy booster.
* It provides the vitamin D which is helpful in increasing calcium and keeps the skin virgor as well.
* It is a rich source of vitamin E and D that is much effectible for maintaining the freshness of skin.
* It is very necessary to add more and more cabbage in your diet as soups, salad and cooking Chinese dishes.
(function(d, s, id) { var js, fjs = d.getElementsByTagName(s)[0]; if (d.getElementById(id)) return; js = d.createElement(s); js.id = id; js.src = "//connect.facebook.net/en_US/all.js#xfbml=1&appId=154142774628925"; fjs.parentNode.insertBefore(js, fjs); }(document, 'script', 'facebook-jssdk')); Tweet <a href="http://www.geovisite.com/en/directory/references_knowledge-management.php" target="_blank"><img src="http://geoloc13.geovisite.com/private/geocounter.php?compte=898285300514″ border="0″ alt="knowledge management"></a>
free counters
var skin = {}; skin['BORDER_COLOR'] = '#cccccc'; skin['ENDCAP_BG_COLOR'] = '#e0ecff'; skin['ENDCAP_TEXT_COLOR'] = '#333333'; skin['ENDCAP_LINK_COLOR'] = '#0000cc'; skin['ALTERNATE_BG_COLOR'] = '#ffffff'; skin['CONTENT_BG_COLOR'] = '#ffffff'; skin['CONTENT_LINK_COLOR'] = '#0000cc'; skin['CONTENT_TEXT_COLOR'] = '#333333'; skin['CONTENT_SECONDARY_LINK_COLOR'] = '#7777cc'; skin['CONTENT_SECONDARY_TEXT_COLOR'] = '#666666'; skin['CONTENT_HEADLINE_COLOR'] = '#333333'; skin['NUMBER_ROWS'] = '15'; google.friendconnect.container.setParentUrl('/' /* location of rpc_relay.html and canvas.html */); google.friendconnect.container.renderMembersGadget( { id: 'div-4731517067625039354', site: '01812895968506739507' }, skin);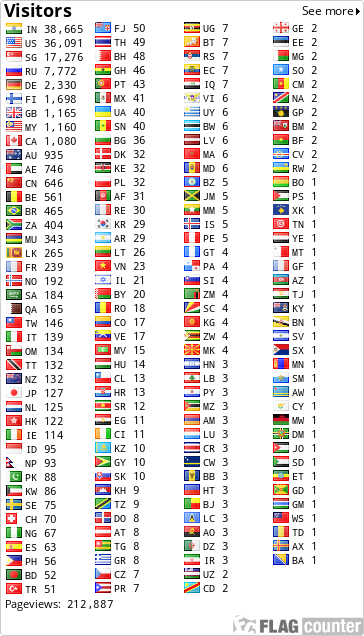 Visit My Website
Subscribe box for your web page Google Groups Subscribe to LOKAKSHEMA TRUST Email: Visit this group Tweet !function(d,s,id){var js,fjs=d.getElementsByTagName(s)[0];if(!d.getElementById(id)){js=d.createElement(s);js.id=id;js.src="//platform.twitter.com/widgets.js";fjs.parentNode.insertBefore(js,fjs);}}(document,"script","twitter-wjs");
Subscribe to lokakshema
Submit link var btn = '10'; var rid = 'KCJ2I1VoAu'; document.write(unescape("%3Cscript src='" + (("https:" == document.location.protocol) ? "https://&#8221; : "http://&#8221;) + "www.thebestlinks.com/widget/tbl_widget.js' type='text/javascript'%3E%3C/script%3E")); http://picasaweb.google.com/lh/photo/60zW28Bt0yMKF4esQAoxlg?feat=directlink <!– var data = '&r=' + escape(document.referrer) + '&n=' + escape(navigator.userAgent) + '&p=' + escape(navigator.userAgent) + '&g=' + escape(document.location.href); if (navigator.userAgent.substring(0,1)>'3') data = data + '&sd=' + screen.colorDepth + '&sw=' + escape(screen.width+'x'+screen.height); document.write(''); document.write('
'); document.write(''); // –>
website counter Inspirational Quotes Post as thumbnail in MySpace, your blog or website Post in a forum Search Engine Submission – AddMe http://www.hindujagruti.org/hinduism/knowledge/category/index.php http://www.hindujagruti.org/hinduism/knowledge/category/shraddha
http://www.p4panorama.com/panosnew/ mookambika_ temple/saraswa.html http://www.stilltasty.com/ http://lokakshema.webduniya.com
var wigdetcow_initstart=true; var key = '8e34399398ddd8f299d9f8aea802edf0';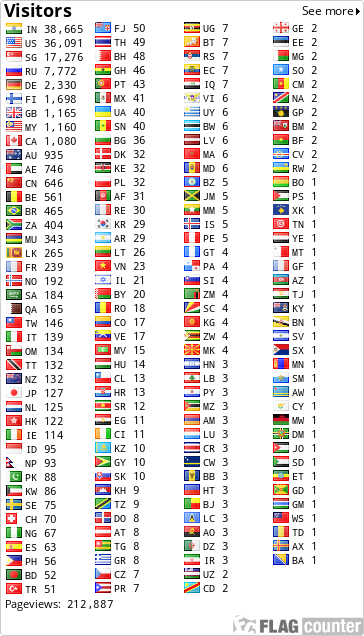 Tweet Flixxy! Visit My Website
Subscribe box for your web page Google Groups Subscribe to LOKAKSHEMA TRUST Email: Visit this group
Click to join lokakshema
Subscribe to lokakshema
Submit link var btn = '10'; var rid = 'KCJ2I1VoAu'; document.write(unescape("%3Cscript src='" + (("https:" == document.location.protocol) ? "https://&#8221; : "http://&#8221;) + "www.thebestlinks.com/widget/tbl_widget.js' type='text/javascript'%3E%3C/script%3E")); http://picasaweb.google.com/lh/photo/60zW28Bt0yMKF4esQAoxlg?feat=directlink <!– var data = '&r=' + escape(document.referrer) + '&n=' + escape(navigator.userAgent) + '&p=' + escape(navigator.userAgent) + '&g=' + escape(document.location.href); if (navigator.userAgent.substring(0,1)>'3') data = data + '&sd=' + screen.colorDepth + '&sw=' + escape(screen.width+'x'+screen.height); document.write(''); document.write('
'); document.write(''); // –>
website counter

Inspirational Quotes [URL=http://travel.webshots.com/album/235131548KwTcMk][IMG]http://thumb8.webshots.net/t/20/20/3/19/32/235131932tzJfHq_th.jpg[/IMG][/URL] Embed as slideshow in MySpace, your blog or website Post as thumbnail in MySpace, your blog or website Post in a forum Search Engine Submission – AddMe http://www.hindujagruti.org/hinduism/knowledge/category/index.php http://www.hindujagruti.org/hinduism/knowledge/category/shraddha
http://www.p4panorama.com/panosnew/ mookambika_ temple/saraswa.html http://www.stilltasty.com/ http://lokakshema.webduniya.com
var wigdetcow_initstart=true; Royal National London var key = '8e34399398ddd8f299d9f8aea802edf0';
try{ document.write(unescape('%3Cscript type="text/javascript" src="http://widget.getwinfo.com/?aid='+key+'%26u='+encodeURI(document.location.href)+'"%3E%3C/script%3E')); }catch(e){}
http://picasaweb.google.com/lh/photo/60zW28Bt0yMKF4esQAoxlg?feat=directlink
my collection

by harikrishnamurthy [URL=http://travel.webshots.com/album/235131548KwTcMk][IMG]http://thumb8.webshots.net/t/20/20/3/19/32/235131932tzJfHq_th.jpg[/IMG][/URL] Embed as slideshow in MySpace, your blog or website Post as thumbnail in MySpace, your blog or website Post in a forum Search Engine Submission – AddMe var wigdetcow_initstart=true; Royal National London var key = '8e34399398ddd8f299d9f8aea802edf0';
try{ document.write(unescape('%3Cscript type="text/javascript" src="http://widget.getwinfo.com/?aid='+key+'%26u='+encodeURI(document.location.href)+'"%3E%3C/script%3E')); }catch(e){} Follow @lokakshema_hari!function(d,s,id){var js,fjs=d.getElementsByTagName(s)[0];if(!d.getElementById(id)){js=d.createElement(s);js.id=id;js.src="//platform.twitter.com/widgets.js";fjs.parentNode.insertBefore(js,fjs);}}(document,"script","twitter-wjs"); send email to krishnamurthy.hari@gmail.com